Challenge & requirements
Instigate Labs, the team behind Jawbone, needed an iOS app for their ambitious project Moment. According to the idea, fans can request a video from a celebrity and pay a fee. After that the celebrity can record a video and send it to the fan, the money then goes to the charity. The app, on one hand, needed to provide top-notch video recording functionality for celebrities who were required to record videos. On the other hand, the app required a clean interface for fans and admirers to send video requests not just from Moment website, but also from their iOS device.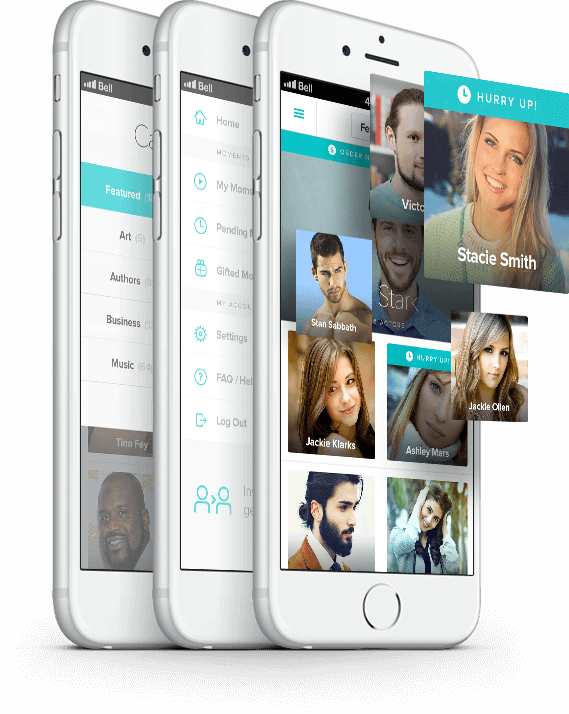 Solution
Working closely with Instigate Labs, Mobexs developed an elegant video app with a secure in-app payment system integrated into it. A flat design interface allows creating videos with ease, seeing request history at a glance, and sharing videos with only a few taps.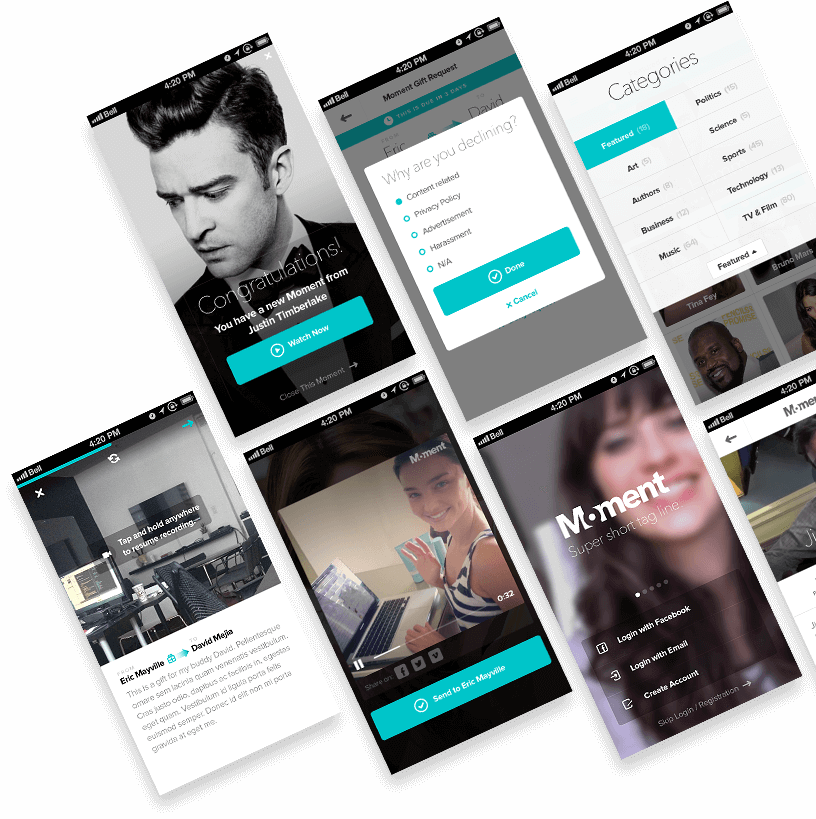 Result
With Moment app, users can enjoy an unforgettable experience of getting a Moment from their favourite singers, actors, and sportsmen. An app for an ambitious project like this needs to be bug-free, straightforward and provide flawless user experience. Moment app for iOS perfectly meets all requirements.