Challenge & requirements
The client had an idea for an app that transforms the complicated dream analysis by moon phases method into a simple and easy-to-use application. The challenge was to combine sleep analysis functionality, alarm, and timer features in one app and yet leave the app's interface minimalist and simple.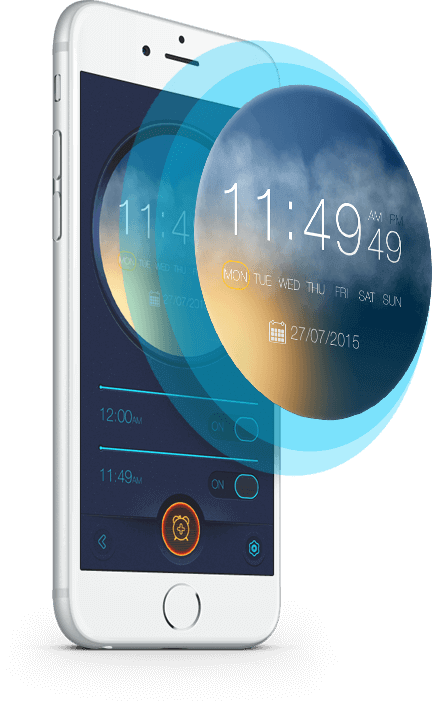 Solution
Mobexs came up with an app that included 4 components: an alarm clock, a timer with a stopwatch, a night clock, and a dream analysis feature. The added animated elements and keywords contribute to the easiness of making sleep notes and encourage users to regularly input their sleeping observations.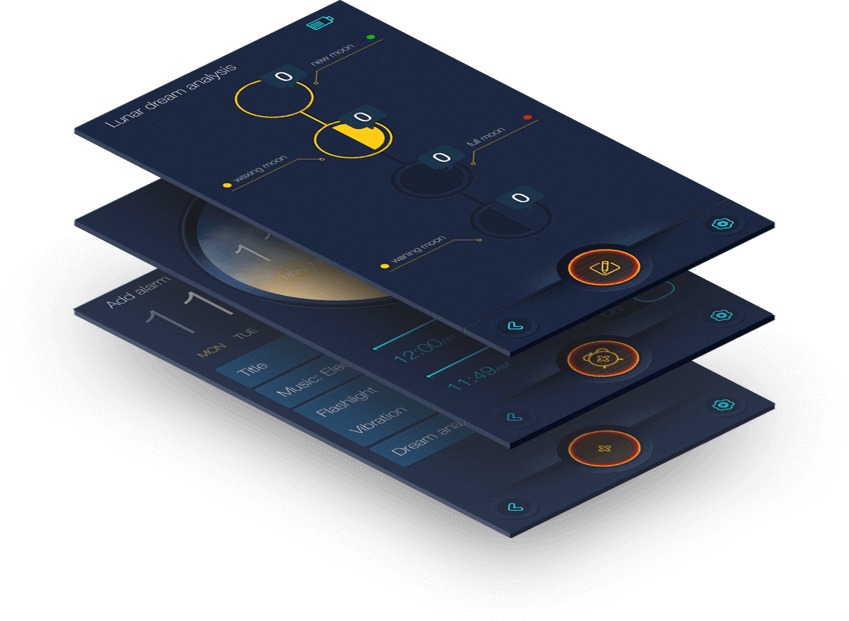 Result
The client got an app that stands out from the alarm clock scene on the App store by offering more than just clock and wake-up features. It is now a one of a kind app for dream analysis on the iTunes App Store